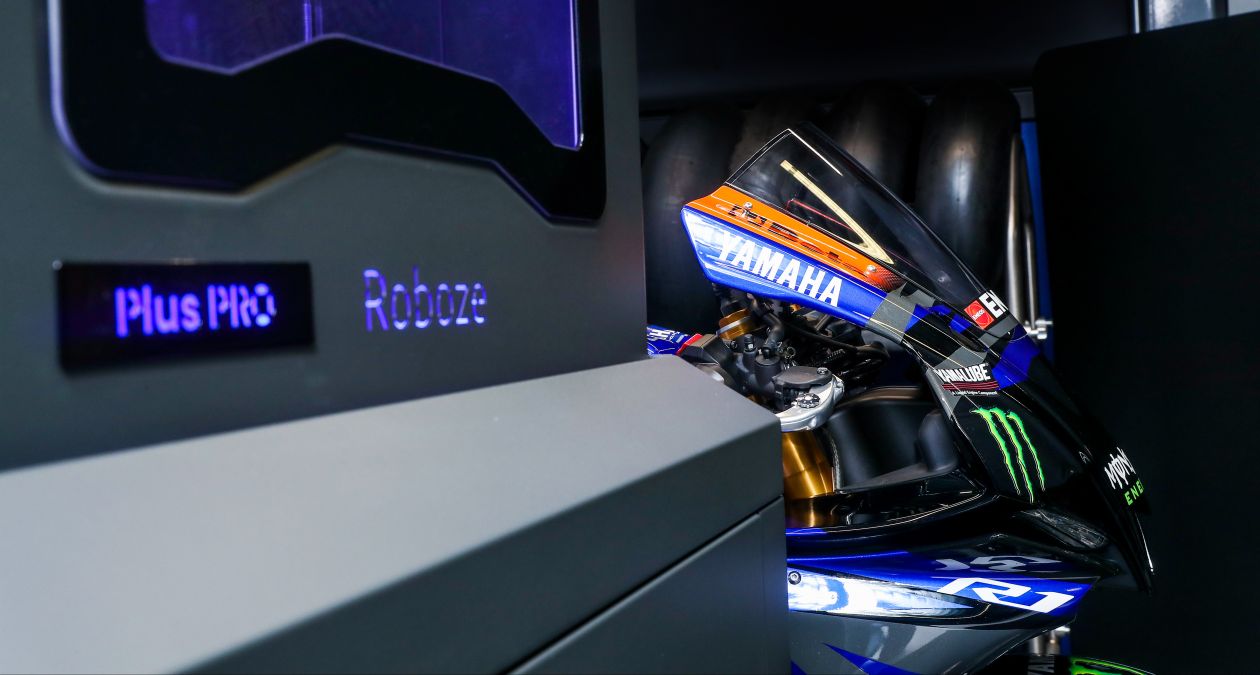 Monster Energy Yamaha MotoGP Chooses Roboze 3D Printing

The Monster Energy Yamaha MotoGP Team has selected the Italian company as its technology partner for high-performance 3D printing from 2023 to 2025.
Gerno di Lesmo (Italy), 8th May 2023
Yamaha Motor Racing Srl are delighted with their technology partnership with Roboze, a leading company in 3D printing technology, for the 2023, 2024 and 2025 seasons.

Evolution and passion are the foundation of Grand Prix racing, striving for maximum performance and the best results. MotoGP has been a pioneer and promoter of new technological solutions that have dictated the progress of the entire motorcycle sector worldwide. In this innovative setting, 3D printing is increasingly becoming more important for MotoGP development.

Roboze, an Italian company, is the ideal fit for the Monster Energy Yamaha MotoGP team, as they are trendsetters in the 3D printing technology sector. Their technology is based on the combination of advanced mechatronics, industrial automation, and materials science. The supplier's 3D printers are able to produce customized finished parts with innovative and lightweight materials capable of replacing metal parts and optimizing the aerodynamics of the bike. Thanks to the super polymers and composite materials, their 3D components can withstand the extreme demands of Grand Prix racing.

"In Roboze we have found an advanced technological partner who we are sure will help us achieve great technical results", says Michele Gadda, Engineering Manager of Yamaha Motor Racing. "Roboze ARGO 500 allows us to produce components in carbon and materials resistant to very high temperatures. For our technical team it was a real breakthrough. We have already tested it and had very satisfactory results. Reducing weights and production times and thus guaranteeing compliance with test times, gives us the opportunity to express all the ingenuity and inspiration of our technicians".

3D printing technology is used worldwide by heavily regulated industry sectors such as aviation and space, which is accelerating the 3D printing sector. In response, Roboze has digitised their production processes with cost advantages, improved efficiency, and higher environmental sustainability.
Roboze Website