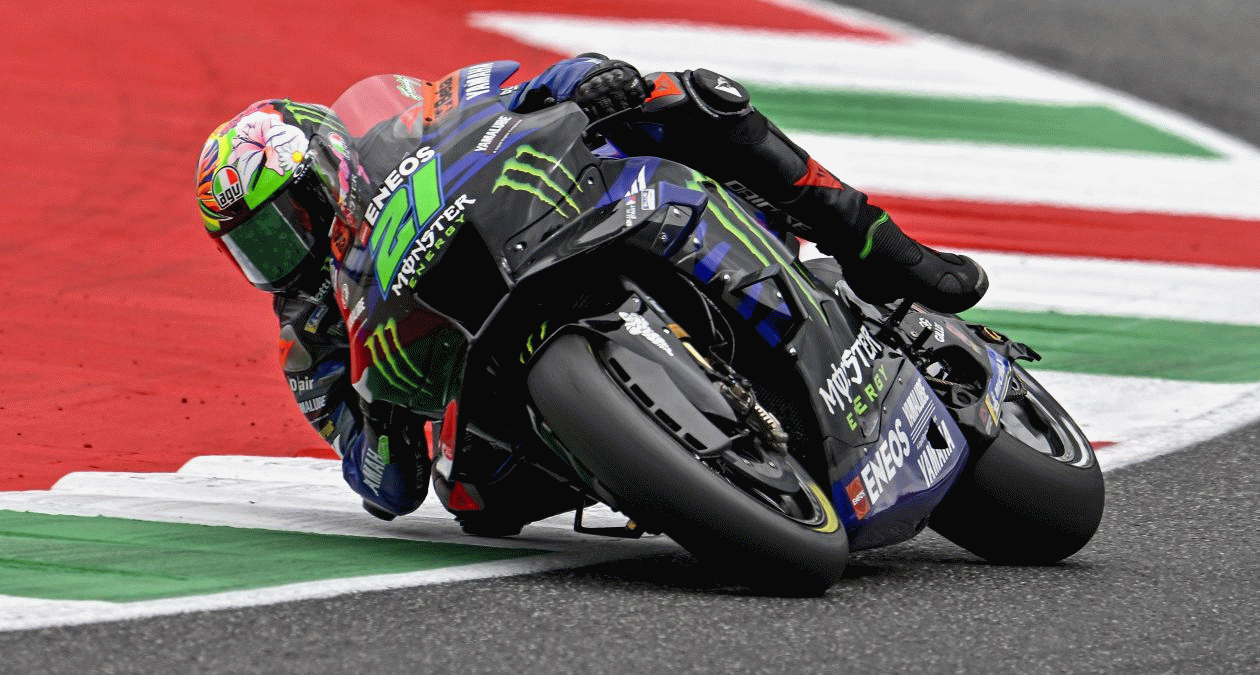 Monster Energy Yamaha MotoGP Riders' Quotes after Qualifying Session in Mugello

Monster Energy Yamaha MotoGP's Franco Morbidelli and Fabio Quartararo have qualified in 14th and 15th place respectively for this afternoon's Sprint and tomorrow's Race at the Gran Premio d'Italia.
Scarperia (Italy), 10th June 2023
There was only 0.001s between the Monster Energy Yamaha MotoGP teammate's times in this morning's Gran Premio d'Italia Q1 session. Franco Morbidelli and Fabio Quartararo secured fourth and fifth place respectively in the Q1 rankings, which puts them in 14th and 15th position on the starting grid for today's Sprint and tomorrow's Race.

Morbidelli opened Q1 strongly: his first lap around the Autodromo Internazionale del Mugello briefly put him in the top spot and his second lap earned him second place. He then quickly switched to a fresh set of tyres before starting his second run. The home hero was keen to defend his provisional Q2 placement. However, unfortunately-timed yellow flags once again hampered the Italian's progress. His 1'45.754s set on lap 3/7 kept him in fourth place in the end, 0.523s off the fastest time.

Quartararo was inside the top 2 with his benchmark lap. After the promising start, he didn't find an improvement on his second try and was in fourth place as he re-entered pitlane. With about five minutes left on the clock, he started his second charge. He had to find 0.170s at the time to take over second place and was just about to put in a hot lap when yellow flags came out. It meant he was not able to push until his final try. His 1'45.755s on his seventh lap earned him fifth place, 0.524s from the top.