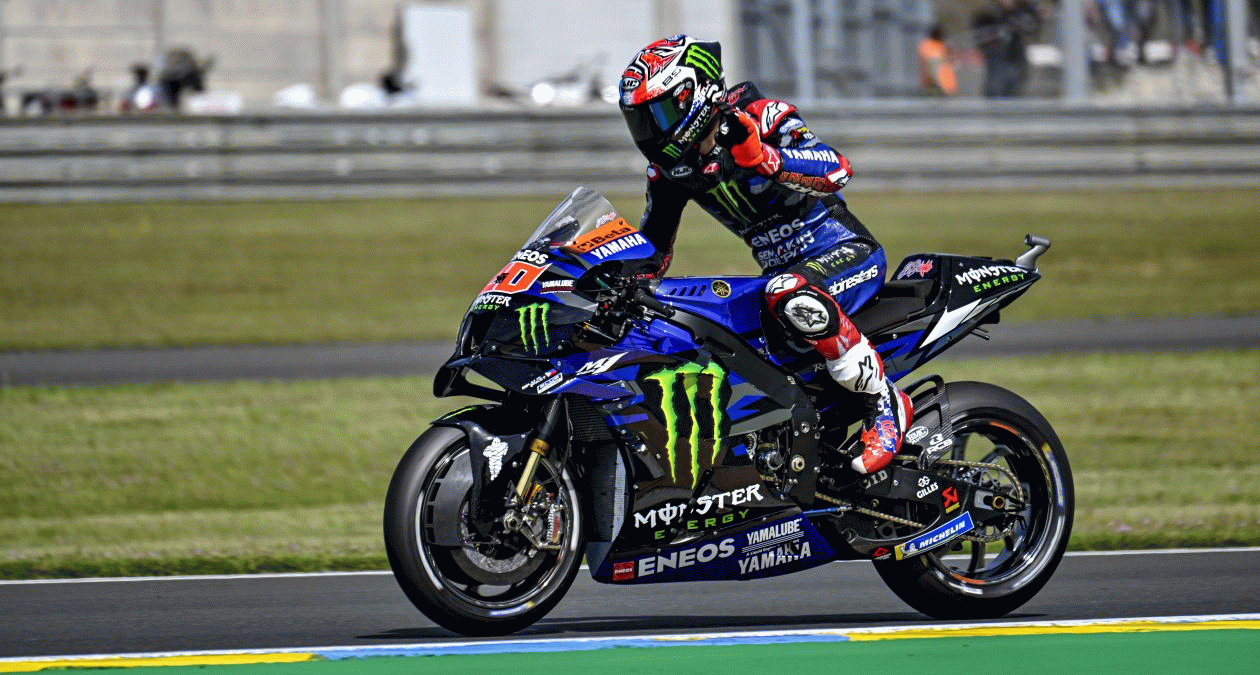 Monster Energy Yamaha MotoGP Looking to Improve Feeling on French GP Friday

Monster Energy Yamaha MotoGP's Fabio Quartararo and Franco Morbidelli were pushing hard already on the first day of the Grand Prix de France but found themselves outside of the top 10. They ended the Friday in 12th and 17th place respectively in the combined practice results, so they both will take part in Q1 tomorrow.
Le Mans (France), 12th May 2023
Monster Energy Yamaha MotoGP's Fabio Quartararo and Franco Morbidelli started the Grand Prix de France weekend today. The teammates were keen to secure a place in the top 10, but ultimately ranked 12th and 17th respectively in the combined Friday results. Both riders will participate in tomorrow's Q1.

Quartararo was fully motivated to start his home GP after the successful pre-event French GP Parade on Wednesday. He used the sunny but somewhat chilly P1 to get straight to work. He was featuring inside the top 6 for most of the session, but the pace quickened towards the end. He wrapped up the morning with a 1'31.946s, set on lap 20/20 to finish in 11th place, 0.497s off the fastest time.

The home hero was determined to find a time improvement in the afternoon. He used the 60-minute P2 session to the fullest, leaving no stone unturned. He gave it his all on his final run, but he was gradually relegated to 12th place in the final results. His best time of 1'31.650s, set on lap 25/29, also put him in 12th place in the combined timesheets, with a 0.700s margin to the number one spot.

Morbidelli started P1 with the objective to confirm the settings he tried at the IRTA Jerez Test almost two weeks ago. The Italian featured inside the top 10 early on in the session, but as the pace gradually quickened, he was pushed down the rankings. He responded by improving his time to a 1'32.153s on lap 20/21, which put him in 13th place, 0.704s from the top.

Morbido didn't have the afternoon he had hoped for. An early crash in Turn 14 in the one-hour afternoon session lost the number-21 rider significant time. However, unhurt, the Italian spent the remainder of P2 tweaking his bike's setting. He was pushing once again in the final minutes of the session and completed the afternoon practice in 16th place with a 1'32.143s, set on lap 16/18. The time puts him in 17th position in the combined practice classification, 1.193s from first.