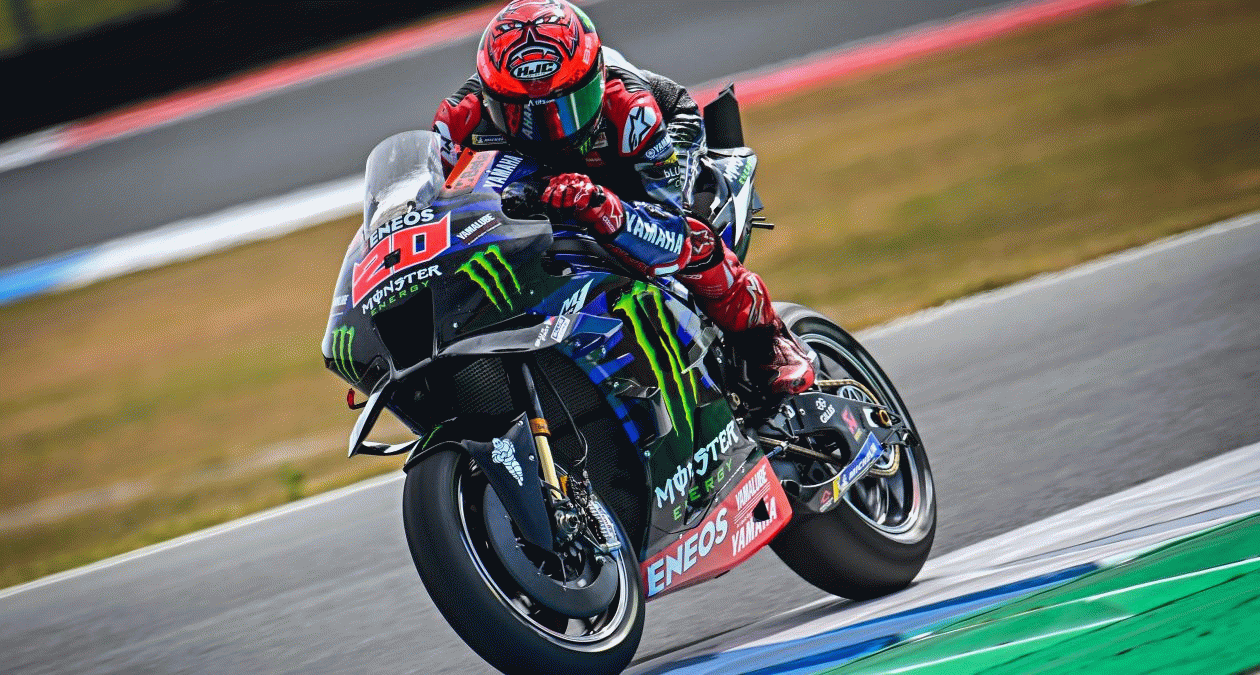 Monster Energy Yamaha MotoGP Riders' Quotes after Qualifying in Assen

Monster Energy Yamaha MotoGP's Fabio Quartararo and Franco Morbidelli have qualified in 4th and 15th place respectively for this afternoon's Sprint and tomorrow's Race at the TT Assen.
Assen (The Netherlands), 24th June 2023
The Monster Energy Yamaha MotoGP teammates got struck with some ill-timed yellow flags in this morning's TT Assen qualifying sessions. Despite a broken left toe, Fabio Quartararo was showing good speed in Q2 and completed it in 4th place. Franco Morbidelli placed 5th in the Q1 rankings, which puts him in 15th on the starting grid for today's Sprint and tomorrow's Race.

Quartararo's Q2 benchmark lap saw him briefly in fourth place before rivals completed their second hot lap. The Frenchman quickly made a pit stop before heading back out again with seven minutes remaining. He left pitlane ahead of the group to be assured of clear track space. El Diablo was in sixth place at the time and improved to a 1'31.770s that put him on provisional pole. However, the sting is always in the tail of qualifying. Quartararo was pushed back to second and later to fourth. Though he responded with a 1'31.671s on lap 6/8, it didn't improve his placement. With yellow flags out in the final stages, he had only one lap left but couldn't better his time. He completed the session in fourth place, 0.199s from pole.

After a positive Free Practice, Morbidelli was ready to push in the 15-minute Q1 shoot-out. His initial hot lap briefly put him in the top 2, but by the time he returned to the pits at the end of his third lap, he was in third place. As he started his second run with over three minutes still on the clock, he was in fourth, 0.184s from the second fastest time. However, just as the Italian was about to push, there was a yellow flag situation in Sector 1 that made it impossible to better his time. His 1'32.530s, set on lap 2/6, kept him in fifth place, 0.537s from the session's top time.