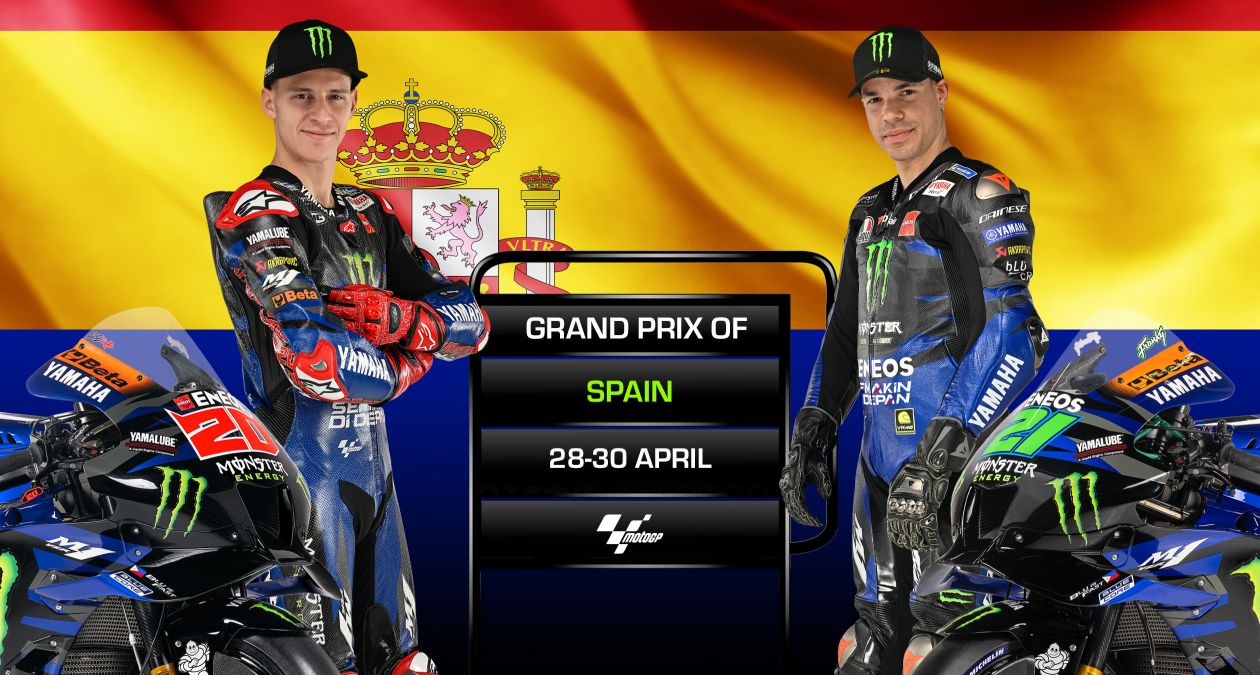 Monster Energy Yamaha MotoGP Keen to Show Speed in Spanish GP
Monster Energy Yamaha MotoGP's Fabio Quartararo and Franco Morbidelli are in high spirits ahead of this weekend's Gran Premio MotoGP de España. The duo feel they will be able to get a lot of work done during Round 4 and the consecutive IRTA Test at the Circuito de Jerez - Ángel Nieto.
Jerez de la Frontera (Spain), 26th April 2023
The Monster Energy Yamaha MotoGP Team have travelled back to Europe for Round 4 of the 2023 MotoGP World Championship, held at the Circuito de Jerez - Ángel Nieto this weekend.
Following Fabio Quartararo's strong podium finish at the Americas GP Race, the Frenchman is in high spirits and excited to get back to action this weekend at the Gran Premio MotoGP de España. His third place helped him climb up to seventh in the championship standings, and he is confident that he can move further up the rankings this weekend. Last year in Jerez, El Diablo secured second place. This time out, he is keen to aim for the top step of the podium again as he did in 2020, opening the season with two consecutive victories there.
Franco Morbidelli arrives in Jerez holding tenth place in the overall standings after a top-8 finish in Austin. The Italian is strongly determined to add another solid performance to his Jerez results. He visited the Spanish GP podium for the first time in 2021, taking third place. The number-21 rider is also keen to make full use of the extra track time on Monday during the Official IRTA Test.
The Circuito de Jerez was built in 1986 and has hosted one of the most popular MotoGP events of the season ever since. Blessed with good weather, beautiful scenery, fast corners, hard braking areas, and a natural amphitheatre, the 4.4km Jerez circuit offers spectators a great view of the thrilling racing action that takes place there.
Those who can't wait any longer for some hot laps in Jerez can watch our
latest MotoGP eSport video
in which Lorenzo Daretti (aka Trastevere73) shows exactly why riders and motorsports fans love this circuit.
Spanish GP | eSport eLap Video